This is a legacy web site and some information may be out-of-date. For more recent information and postings, see
www.tonynovak.com/cpa
.



Tony Novak 800-609-0683

a passionate advocate for small business success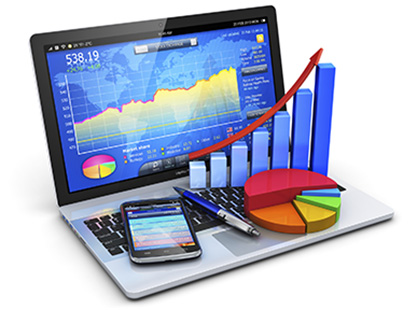 Flat Fee Consultation Service
I am pleased to offer a unique, easy, fast, useful, and affordable flat fee consultation service for $300 to help explore tax and financial planning situations, explore options for savings, resolve compliance issues or simply get a second written opinion on a tax or financial issue. As far as we know, I am one of the few professionals currently marketing this type of web-based service that is sometimes characterized as a "mini-plan". Think of this as an engagement designed to achieve maximum impact at minimal risk of your time or investment.
EASY - This service is offered as a single consultation under a simple emailed engagement agreement that details the terms of this service. Consultations are available by telephone (the most popular option) or online video platform (Skype, Facetime, Google+). If you wish to discuss documents at the consultation, you will have the opportunity to upload them to a secure web portal. The process is simple and easy.
FAST - Appointments are available daily. 1-2 day advance notice is appreciated but "last minute" requests may be accommodated.
USEFUL - The consultation is followed by a written report summarizing the issues, with appropriate citations, applicable guidelines, resources and recommendations that are designed to serve as a guide for moving forward. In short, the goal is to impress with results that exceed your expected return on this investment.
AFFORDABLE - The $300 flat fee is specifically intended to be an affordable access point for professional service and is not based on the value offered or time allocated. There is no adjustment in price if the time exceeds the budgeted amount or if some agreed upon additional follow-up is provided as part of the same engagement. In order to keep the price of this service as low as possible, however, the fee is payable in advance of the consultation or immediately when invoiced.
WHAT IS INCLUDED - The engagement includes a reading of documents that you may provide via a secure online portal, a 20-45 minute consultation, a written report with sources and references, and follow up email or discussion as agreed.
The over-riding intent is to impress and provide strong value so there are no hard preset limitations on what it may take in each step to reach that goal, however, the package is presented as a one hour consult.
GUARANTEED RESULT? - Most clients are pleased when they recognize that that our work together has triggered thousands of dollars in net benefits but it would be inappropriate for me or any professional to guarantee the results of a service that may be complex and is subject to many external influences. Instead, I offer this simple compromise to reduce the risk: If for any reason with 30 days after the engagement agreement you are not satisfied with the outcome of the consult, just say so in writing and half of your fee will be returned and our work ended at that point.
PROFESSIONAL STANDARDS - Flat fee consultations that cover personal financial planning issues are governed by the AICPA Statement on Standards for Personal Financial Planning Services. Other consultations may fall under the governance of the Statement on Standards for Tax Services. These links are provided to provide more detailed information
This service is intended as an introduction to my professional services and therefore may be deliberately underpriced in terms of the time and value offered. I do this for the opportunity to evaluate whether an opportunity exists for further work relationship.
HOW TO GET STARTED - Just let me know by telephone or by email that you are interested. I will respond with specific details and a link to allow you to schedule the consult at your convenience.
More information on other services and fees
---
Opinions expressed are the solely those of the author and do not represent the position of any other person, company or entity mentioned in the article. Information is from sources believed to be reliable but cannot be guaranteed. Any accounting, business or tax advice contained in this communication, including attachments and enclosures, is not intended as a thorough, in-depth analysis of specific issues or a substitute for a formal opinion, nor is it sufficient to avoid tax-related penalties. Tony Novak operates as an independent adviser under the trademarks "Freedom Benefits", "OnlineAdviser" and "OnlineNavigator" but is not a representative, agent, broker, producer or navigator for any securities broker dealer firm, federal or state health insurance marketplace or qualified health plan carrier. He has no financial position in any stocks mentioned. Novak does work as an accountant, agent, adviser, writer, consultant, marketer, reviewer, endorser, producer, lead generator or referrer to other companies including the companies listed in the articles on this web site.
onlineadviser@live.com | (800) 609-0683 | Cell/Text: 856-723-0294 | www.wealthmanagement.us.com