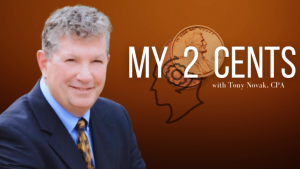 The purposes of this page is to introduce the show "My 2 Cents" to those who are willing to offer a telephone interview.
The introduction page for the show is posted here.
Possible interview questions:
What are you doing that you think might help to revitalize the South Jersey economy?
What do you think are the best opportunities for South Jersey?
What do you see as the most limiting factors for us?
How are you handling these issues?
What are we doing right?
What are we doing wrong?
On a larger scale, what investments have you made recently, if any? Why?
How do you feel about our future?
Would you be interested in coming into the studio in Marlon to be a guest on the show?
Other tips:
Please be sure that I have your preferred email address and cell number for text message scheduling communications
Unless we agree otherwise, we are presuming that you are giving consent to use your statements, name and identifying byline from the telephone interview in the show.
Communications about the studio and recorded content will be made directly by RVN Television.
If you want other information included in the show bylines, like web site and contact information, then let me know.
My contact information and a scheduling link are included on the right side page margin