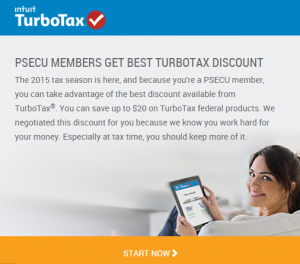 My credit union ran an advertisement for TurboTax software offering a discount of "up to $20" on the purchase price of the more expensive versions. Yet most people know that the cost of software is only a small portion of the total cost for people who choose to file their taxes using this approach. Intuit, the company that publishes market-leading TurboTax software, says that a significant portion of people who purchase their software begin the process of self-filing and then actually give up and have a professional take over the job. Unfortunately, it results in a waste of time and money.
The reality for most people with reasonably complicated taxes – those who can not use the free Efile system anyway – is that they would save far more than the $20 advertised by finding a good professional preparer from the start.
Besides the savings of time and expense of software, professionally prepared tax returns tend to reflect a lower overall amount of tax liability and are far less likely to be rejected for online filing or trigger delays in refunds.
The cost of professional tax preparation is surprisingly reasonable, especially for online tax preparation services like mine that pass on the overhead savings in the form of lower fees. A benchmark rate schedule is available online but I actually review the work on each tax return before offering a fee and time slot to do the work. This season, for the first time, online filers can elect to enroll in concierge advisory service to gain access to financial help and money-saving advice throughout the year.