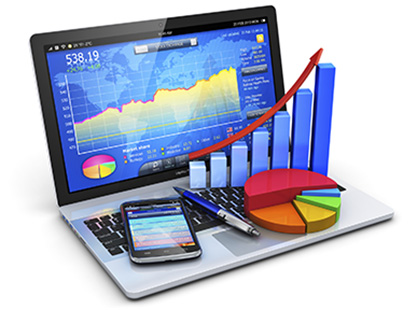 Novak Online Tax & Acounting
Tony Novak, CPA, MBA, MT
(610) 572-1724   onlineadviser@live.com



Save time and money working with an online accountant
American Health Shield insurance adds new low cost health insurance options
by Tony Novak, CPA, MBA, MT
  revised 5/8/2012
Note: This article is outdated. The American Health Shield plan is not currently offered in any state but the brand name may return again in the future
Freedom Benefits previously announced that the nation's most popular short-term health insurance plan for young applicants is now offering cost-saving features that will specifically benefit more mature plan members. This comprehensive short-term health insurance that only lasts up to six months. Applicants may apply for additional policies to extend coverage for longer periods. The cost is significantly less than the price of longer-term health insurance even though the benefits are substantially the same.
American Health Shield is the most popular health insurance at FreedomBenefits.net for applicants under age 30 because the average premium cost is less than $75 per month for full coverage. The insurance is valid for treatment from any medical provider in the United States. Now this health insurance adds a $5000 deductible policy option and a 50/50 co-payment option that make the starting cost of this insurance plan lower than almost all other comprehensive health insurance plans. Cost of comprehensive insurance coverage for adults over age 40 will be now available for significantly less than $100 per month. This insurance is available in 46 states. Policies are issued online and ID cards are sent by mail, usually on the next business day.
Tony Novak, owner of Freedom Benefits, points out that high deductible plans are not for everyone, but they do offer two specific advantages other than simply a cost savings. The first advantage of carry low cost health insurance is that expensive medical treatment is not denied to a patient simply because the patient has a high deductible insurance plan. Having no insurance, on the other hand, will eliminate the possibility of receiving the best medical care in a catastrophic situation for all but the wealthiest of Americans. Second, an inexpensive high deductible insurance plan offers exactly the same HIPAA protection as more expensive health insurance plans. HIPAA protection refers to the law that guarantees new employees immediate coverage for pre-existing medical conditions when they join an employer-provided group health insurance plan. In contrast, new employees with no health insurance during an employment change may need to satisfy another 18 month waiting period on their new health insurance plan before benefits resume at their previous level. High deductible health insurance is recommended for healthy applicants with the financial ability to work out payment arrangements directly with providers for smaller medical bills.
The cost savings options are only available to applicants who apply online because the printed enrollment materials will not be modified immediately. (Online applications include those who fill out an application online and then fax or mail it to the underwriter). Seewww.FreedomBenefits.net for more information.
Status: outdated 
This article is available for republication in its entirety without charge after obtaining the express written permission of the author.
Pleasee-mail a request to the author that includes the name of the requestor (individual and corporate) and the intended destination of publication.
---

This Web site is independently owned and operated by Tony Novak operating under the trademarks "Freedom Benefits", "OnlineAdviser" and "OnlineNavigator". Opinions expressed are the sole responsibility of the author and do not represent the opinion of any other person, company or entity mentioned. Tony Novak is not a representative, agent, broker, producer or navigator for any securities broker dealer firm, federal or state health insurance marketplace or qualified health plan carrier and has no financial position in any stocks mentioned. Novak may act as and be compensated as an accountant, agent, adviser, writer, consultant, marketer, reviewer, endorser, producer, lead generator or referrer to the companies listed on this site or other commercial companies and non-governmental insurance exchanges. Information is from sources believed to be reliable but cannot be guaranteed. Any accounting, business or tax advice contained in this communication, including attachments and enclosures, is not intended as a thorough, in-depth analysis of specific issues or a substitute for a formal opinion, nor is it sufficient to avoid tax-related penalties.
141 Jones Street, Bala Cynwyd PA 19004   |   P.O. Box 333, Newport NJ 08345