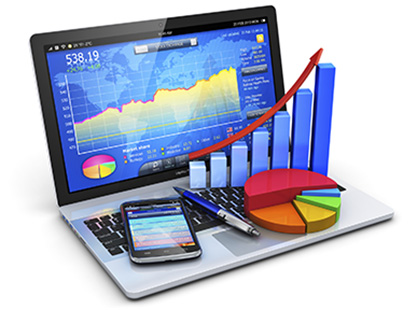 Novak Online Tax & Acounting
Tony Novak, CPA, MBA, MT
(610) 572-1724   onlineadviser@live.com



Save time and money working with an online accountant
Financial service changes for 2007
by Tony Novak, CPA, MBA, MT
, revised 11/21/2011
This summary report is meant to highlight a few of the most important topics and changes that may affect your finances in 2007. All of these topics were covered in more detail over this past year in various publications that may be accessed from the links in my personal Web sitewww.tonynovak.com. Please let me know if I can be of any further service. 
Best wishes for a prosperous 2007,
Tony Novak
Technology and Legal Issues
The financial service industry has beefed-up electronic security, back-up plans and authorization procedures for the purpose of ensuring privacy of personal information. Perhaps the most significant improvement in our office is the incorporation of a Microsoft technology called "FolderShare" (similar products from other companies are known by other brand names) that allows companies to share copies of your personal financial documents with you quickly, safely and with minimal risk. This eliminates "lost in the mail" or "email transfer failure" problems. For example, suppose you need to send a copy of your tax return to a mortgage company, the adviser can give a specific URL and a limited term password that will allow you a (or your banker) to immediately access the specific statement. A record is made of the details of any document access and then the document access link is securely closed.
For Financial Advisers
Investment advisers, accountants, attorneys, brokers, insurance agents and financial planners are welcome to explore the support services at www.advisormax.com. We think that you will agree that this new enterprise is far ahead of anything else online. The quality of the guest speakers, discussion and support services is unparalleled. Membership is required. (Free trial memberships are currently available). I am honored to be chosen as the moderator of the "Clients" section of the discussion group. This is a demanding unpaid position that I agreed to support due to my belief that AdvisorMax will make a difference in raising the standards of the entire financial service industry.
Help Choosing a Financial Adviser
If you are one of the many who are still a bit uncertain about using technology and/or a financial adviser, I encourage you to read the articles titled "Choosing a Financial Adviser" or "Twelve Warning Signs That You Have Outgrown Your Financial Adviser" posted at www.tonynovak.com.
Investment Account Fees
Gone are the days of spending 1% of more of your assets each year simply to keep a well managed investment portfolio. Today's technology now makes great services available for a small fraction of what most of us paid a few years ago. These small percentage savings really add up in term of spending power. A typical investor saving for retirement income wind up with an additional $50,000 and more affluent investors could eventually save hundreds of thousands of dollars.
Brokerage Services
I am directing all self-directed investment accounts to "Scottrade" for better service and lower overall fees. If you have an active investment account, then you will benefit by making the switch ASAP. The transfer is usually handled electronically (called an "ACAT" transfer) without cost to you. Your investments remain exactly as hey were before, but the services used to buy, sell or manage the account are changes. Details are posted atwww.wealthmanagement.us.com
Tax Return Preparation
Tax returns are prepared in the order that the requests are received. I purchased a beefed-up software system that will enable to me handle about 50 more tax returns than last year so if you were one of the people I turned away last year, please call early to make an appointment. The fees will remain slightly less than the average price of the national tax return preparation chains. Also as always, 2006 tax return preparation will include a fast draft of a personalized tax planning strategy that can be used to save money in 2007 and beyond. Remember to follow-up later in the year to maximize your tax planning opportunities.
Employee Health Plans
All of the small business health plans documents prepared by Freedom Benefits Association contained termination dates of December 31, 2006. All service contracts terminate on that same date. The new small business health plan for 2007 is a combination of insurance, Health Savings Account (HSA), Flexible Spending Account (FSA) and Health Reimbursement Arrangement (HRA). Each participating employee may pick and choose among the four options to the combination that provides the most desirable level of benefits. In other words, it is no longer necessary for an employer to choose the type of health plan or insurance that will be offered to employees. All options are automatically available. The employer is only responsible for setting the level of funding. Employer contributions may range from $0 to more than 100% of cost of health benefits (since some plans allow employers to bank funds for use in the future). As before, these are low cost health plans and therefore incorporate the most recent cost-saving options. These group health plans are compatible with all of the low cost individual health insurance listed at Freedom Benefits to maximize value and flexibility. Initially this change will apply only to those covered by Freedom Benefits Association but eventually other health plans are likely to follow in this direction.
IRAs
2007 should be a year of growth for IRAs. Over the next few years many of us now in 401(k) plans or 403(b) plans will see our employers move toward retirement plan that utilize more robust IRA accounts allowed under the new law passed earlier in 2006. Taxable salary funds originally earmarked for health care expenses in a tax-free Flexible Spending Account can now be redirected to an Health Savings Account and then to an IRA – all without tax. IRA money can be used for emergency expenses and for a first time home purchase. This expansion of use is a win/win situation for employers and well informed individuals, but could eventually hurt those at the lower rungs of the economic ladder. It pays to be aware of the new capabilities of IRAs; they can do much more than hold retirement money.
College Savings Plans
Section 529 College Savings Plans continue to improve. Last month, for example, Pennsylvania trashed its old 529 plan in favor of a greatly improved program managed by the Vanguard Group that deserves a second look by those who were not excited by the former offerings.
Payroll Services and Accounting
I will offer payroll services to small businesses that use QuickBooks accounting software beginning January 2007. This is a cost-efficient payroll solution for businesses with 1-5 employees who want to handle their own payroll internally rather than contract with a separate payroll service. This service also includes general help with setting up or improving a business accounting system. Remember that regardless of the size of your business, a strong accounting system is the key to improved profitability!
Health Savings Accounts
In an attempt to expand the use of HSAs, Congress passed a law at the end of December 2006 that allows includes some tax loopholes. Make sure to check the new rules in 2007 for the possibility of an additional tax break. Health Savings Account contribution allowances were expanded and liberalized for 2007. See details atwww.healthsavingsaccount-hsa.com . If you change jobs in 2006, you should consider an HSA as short term coverage – even if neither your old employer nor the new employer offers this option. I will be giving a nationally broadcast update on this topic on February 8 through Rockhurst University. See www.nat-sem.com for details. More information on the changes and expectations for the future will be available by that date.
Mortgages
"Asset-backed mortgage" is the term describing loans are secured by investment accounts in addition to the underlying real estate. By giving the lender extra security against default, the borrower benefits from lower interest rate, lower loan fees and the ability to modify loan and exchange collateral without the needed for tedious and expensive refinancing. These loans are exempt from FNMA and other government standards so the "rules" about mortgage that we have come to know do not apply. Smart affluent investors use these asset-backed mortgage loans extensively, and perhaps you should consider this option the next time you have a real estate transaction.
Consumer Credit
Financial service companies know that the three digit number known as your consumer credit rating is, in fact, a more accurate predictor of your long term financial success than any other available means of measurement. In some sense this is a self-fulfilling prophecy. A low credit score prevents access to jobs, housing, loans, consumer promotions, etc., and generally raises the costs of living for many people. Yet the consumer credit score is based on inaccurate information for almost one out of every three persons. My own experience is that 100% of clients who checked their consumer credit report have found errors that may affect their credit score. Even the huge Bank of America told some of its employees as late as November 2006 that they were inaccurately reporting customer credit information – yet left it up to the customers to discover and correct the problem on their own. Fortunately, the ability to check, monitor and correct your consumer credit score is also easily available. The small cost of addressing this often ignored niche of financial planning will pay off many times over.
Real Estate
Although it is hard to believe, 2007 may be the most robust and most inflationary real estate market we have seen in our lifetime. The much-discussed "bubble burst" was short-lived. Average listing prices have already increased more than 25% since mid 2006 in some desirable markets. Of course real estate is a local issue but whether you are buying or selling, be prepared! Reconsider where real estate equity fits in your financial plan.
Fee Schedule
My fee schedule for 2007 is simplified to be just $150/hour plus expenses. All of the former "exceptions" to the fee schedule are eliminated. There is still no minimum fee (a single hour consult is OK) and there are no commissions. The only anticipated modification from this schedule is for personal speaking engagements that may be negotiated based on other factors.
Investment Performance
The topics of investment performance and appropriate investment recommendations are likely to remain hot issues in the financial service and legal community. Relatively few people have complaints about their account performance in the strong markets of 2006. But in the event of a sharp market decline, recent federal laws targeting investment firms could trigger an avalanche of lawsuits from investors. I offer independent third party service as a professional witness including testimony on efficient portfolio management and the appropriate use of "Monte Carlo" simulations in financial planning. If you are involved in a legal issue regarding the long term performance of investment or the appropriate recommendations, I invite you to or your attorney to discuss this with me.
Software and CDs
Financial service companies frequently send me promotional copies of software and financial publications that I can offer free of charge. These items are posted in the "Novak Money Minute" e-mail newsletter and given away on a "first come" basis. Right now I have one free subscription to the online version of QuickBooks accounting software (worth about $250 per year) to the first person who requests it. Some companies also offer discounts that I pass on without markup. See www.asktony.tonynovak.com for details.
Status: outdated but historically accurate
Some of the web sites mentioned are no longer operating or are not longer associated with the author.
This article is available for republication in its entirety without charge after obtaining the express written permission of the author.
Pleasee-mail a request to the author that includes the name of the requestor (individual and corporate) and the intended destination of publication.
---

This Web site is independently owned and operated by Tony Novak operating under the trademarks "Freedom Benefits", "OnlineAdviser" and "OnlineNavigator". Opinions expressed are the sole responsibility of the author and do not represent the opinion of any other person, company or entity mentioned. Tony Novak is not a representative, agent, broker, producer or navigator for any securities broker dealer firm, federal or state health insurance marketplace or qualified health plan carrier and has no financial position in any stocks mentioned. Novak may act as and be compensated as an accountant, agent, adviser, writer, consultant, marketer, reviewer, endorser, producer, lead generator or referrer to the companies listed on this site or other commercial companies and non-governmental insurance exchanges. Information is from sources believed to be reliable but cannot be guaranteed. Any accounting, business or tax advice contained in this communication, including attachments and enclosures, is not intended as a thorough, in-depth analysis of specific issues or a substitute for a formal opinion, nor is it sufficient to avoid tax-related penalties.
141 Jones Street, Bala Cynwyd PA 19004   |   P.O. Box 333, Newport NJ 08345