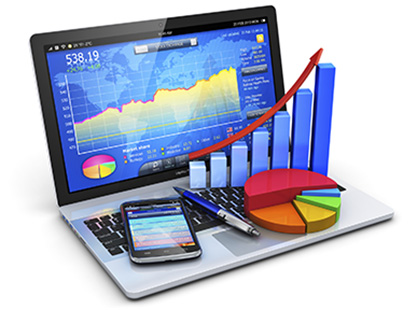 Novak Online Tax & Acounting
Tony Novak, CPA, MBA, MT
(610) 572-1724   onlineadviser@live.com



Save time and money working with an online accountant
Getting started with Health Savings Accounts
by Tony Novak, CPA, MBA, MT
, revised 11/21/11
Health Savings Accounts can save thousands of dollars in insurance and taxes each year for those who enroll in these innovative new health plans, but how do you find a plan that offers these benefits? The first step is to find a qualifying health insurance plan.  This might not be as easy as you think. 
If you ask your health insurance company representative today whether they offer HSA-qualified insurance plans, the response will fall into one of three categories:
"HSA-Qualified" – there are relatively few health insurance companies that offer HSA-qualified insurance plans and simply labeled then as "HSA-qualified" in their advertising. These few companies tend to be well versed in this area of the tax law and related administrative issues. We recommend UnitedHealth and Celtic Insurance as the top choices for qualify and value nationally. Other plans may be available on a local basis.
"We have high deductible health insurance but we don't know about HSAs" – this is the response from most health insurance companies right now. We presume that the insurance company makes no representation to the Treasury or the policyholder with regard to this issue. Individual customers who are enrolling in these plans typically take the position that the plan meets the requirements of the tax code and therefore conclude that they are qualified for a HSA deduction. Some tax advisers (including the author) tend to take the more conservative position that if a health insurance company does not say that it's health plans are HSA-qualified, then they are not.
"Not-qualified" – these are the companies that are aware of the HSA program qualification issues and may be investigating the possibility of filing their products in specific states now. This group contains the most innovative health insurance companies and, in my opinion, represents the best source of hope for the future of the Health Savings Account program. So a "no" is not necessarily a bad thing, but rather a reason to be patient.
Status:  obsolete
This article is available for republication in its entirety without charge after obtaining the express written permission of the author.
Pleasee-mail a request to the author that includes the name of the requestor (individual and corporate) and the intended destination of publication.
---

This Web site is independently owned and operated by Tony Novak operating under the trademarks "Freedom Benefits", "OnlineAdviser" and "OnlineNavigator". Opinions expressed are the sole responsibility of the author and do not represent the opinion of any other person, company or entity mentioned. Tony Novak is not a representative, agent, broker, producer or navigator for any securities broker dealer firm, federal or state health insurance marketplace or qualified health plan carrier and has no financial position in any stocks mentioned. Novak may act as and be compensated as an accountant, agent, adviser, writer, consultant, marketer, reviewer, endorser, producer, lead generator or referrer to the companies listed on this site or other commercial companies and non-governmental insurance exchanges. Information is from sources believed to be reliable but cannot be guaranteed. Any accounting, business or tax advice contained in this communication, including attachments and enclosures, is not intended as a thorough, in-depth analysis of specific issues or a substitute for a formal opinion, nor is it sufficient to avoid tax-related penalties.
141 Jones Street, Bala Cynwyd PA 19004   |   P.O. Box 333, Newport NJ 08345