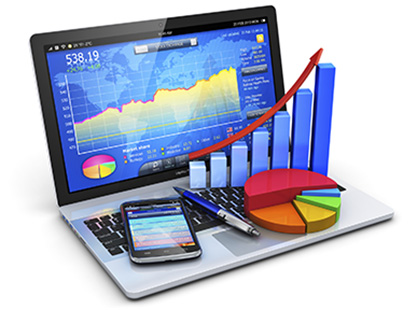 Novak Online Tax & Acounting
Tony Novak, CPA, MBA, MT
(610) 572-1724   onlineadviser@live.com



Save time and money working with an online accountant
Health plan statistics for small businesses (2003)
by Tony Novak, CPA, MBA, MT
   originally published in 2004, terminology updated 5/9/2012
Introduction
This article is a composite of recent (2003) statistics on health care costs for small businesses. Sources of data are not quoted because in most cases these are blended averages from multiple sources and, in fact, may not be reported in such a manner as to be directly attributable to a specific single source. Data without a source reference is not reliable as a third party reference but may be useful in developing an understanding of trends and strategies. This article is meant for small business planning purposes and to illustrate overall trends rather than to establish the absolute accuracy of any single data point.
Much of the data for larger firms is reported periodically in The Wall Street Journal. A. M. Best, and other industry publications. Some of the small business data reported is extracted from Freedom Benefits Association data and observations. Small business data is not as easily available and the summary statistics tend to be less meaningful due to the standard deviation in data. In other words, the trends for small businesses are more difficult to measure due to the diversity of small businesses themselves.
This data was compiled in the third quarter of 2003 and updated in January 2004. The author's intent is to update and republish this article as new data becomes available.
Industry cost trends
Health care spending now totals 15% of the total U.S. economy. Health care cost increases have outpaced any other industry sector over the past 5, 10, 15 and 20 year period and this trend is expected to continue for the foreseeable future. Prescription drugs accounted for 10.5% of total healthcare costs in 2002 but about 16% of the inflation on healthcare costs.
Employer costs
The average small business employer spends less than $2000 per year for each full time employee for health care benefits. This compares with an average cost of over $4600 per year for the full time employees of larger employers. One recent study showed health care costs of over $6400 per employee per year within a group of very large successful corporations dominated by white-collar and highly-trained employees.
Plan design features
The plan deductibles, user co-payments and out-of-pocket costs have increased each consecutive year in employer-provided health plans (in all years that this trend has been tracked). The average employee-provided health plan has a deductible of $500 or more and apparently more than $1000 per employee in potential total out-of-pocket costs, although the average employee does not incur the maximum out-of-pocket cost.
Number of uninsured
The number of Americans without health insurance is between 20 and 40 million. Most are only uninsured for a short period of time, making this group difficult to measure. Contrary to popular opinion, most are middle-income people. Relatively few lower income people lack health plans.
Length of a health insurance policy
The average life of an individually purchased health insurance plan is just under one year. The average life of a small business health insurance policy is about 20 months. Because most large firms' health plans are partially self-ensured, the length of the underlying insurance or re-insurance may not be relevant.
Average cost of health insurance
The average individual policy premium cost is about $1700 per year, including both individual and family coverage plans, but excluding short term medical plans.
Affordability
The percentage of all workers for whom the cost of heath care is not affordable is between 4% and 10%. The term "not affordable" is defined as the cost of health insurance plus necessary out-of-pocket health care expenses over an average 12 month period being greater than the household's total disposable income. This measurement excludes those who are enrolled in public assistance health care programs. It is estimated that a significant number of those in the "not affordable" group would be eligible for some type of public assistance health care, but that they have not applied to the appropriate program.
Status: available for reprint
The measurements and statistics are dated but still relevant.
This article is available for republication in its entirety without charge after obtaining the express written permission of the author.
Pleasee-mail a request to the author that includes the name of the requestor (individual and corporate) and the intended destination of publication.
---

This Web site is independently owned and operated by Tony Novak operating under the trademarks "Freedom Benefits", "OnlineAdviser" and "OnlineNavigator". Opinions expressed are the sole responsibility of the author and do not represent the opinion of any other person, company or entity mentioned. Tony Novak is not a representative, agent, broker, producer or navigator for any securities broker dealer firm, federal or state health insurance marketplace or qualified health plan carrier and has no financial position in any stocks mentioned. Novak may act as and be compensated as an accountant, agent, adviser, writer, consultant, marketer, reviewer, endorser, producer, lead generator or referrer to the companies listed on this site or other commercial companies and non-governmental insurance exchanges. Information is from sources believed to be reliable but cannot be guaranteed. Any accounting, business or tax advice contained in this communication, including attachments and enclosures, is not intended as a thorough, in-depth analysis of specific issues or a substitute for a formal opinion, nor is it sufficient to avoid tax-related penalties.
141 Jones Street, Bala Cynwyd PA 19004   |   P.O. Box 333, Newport NJ 08345