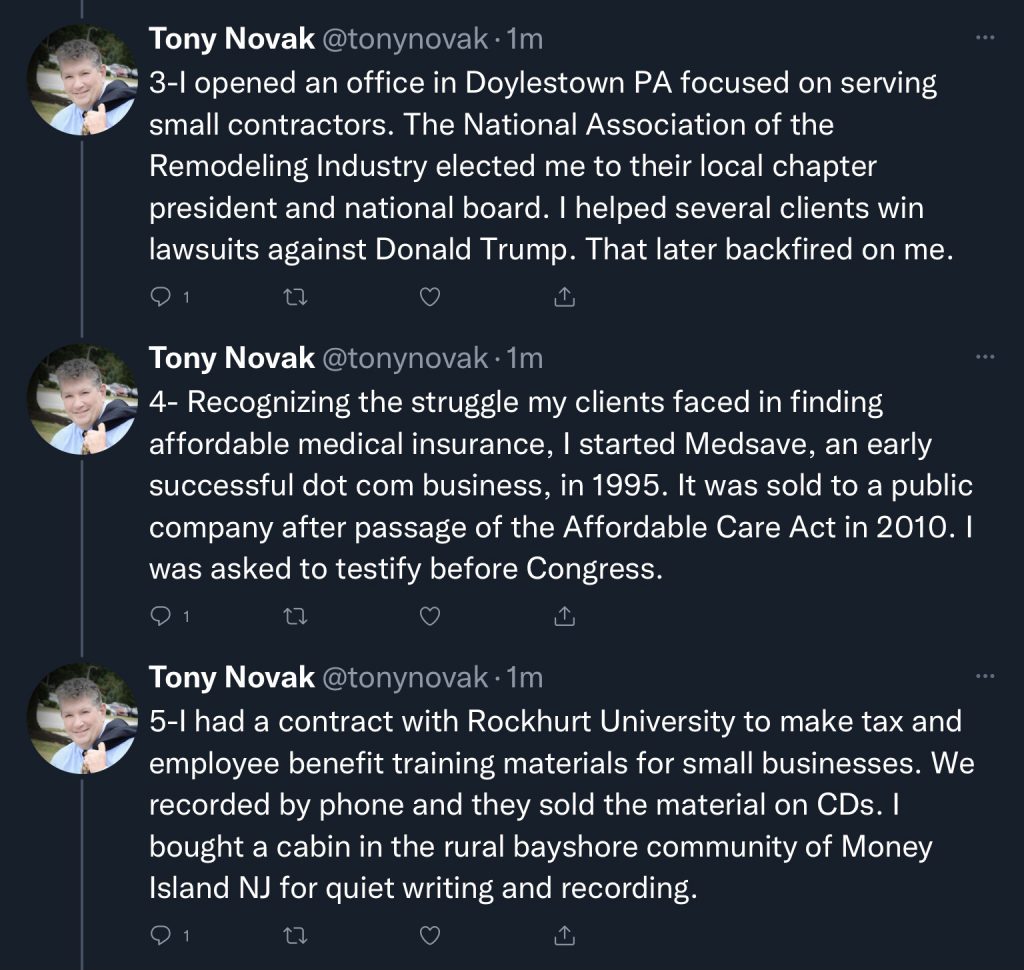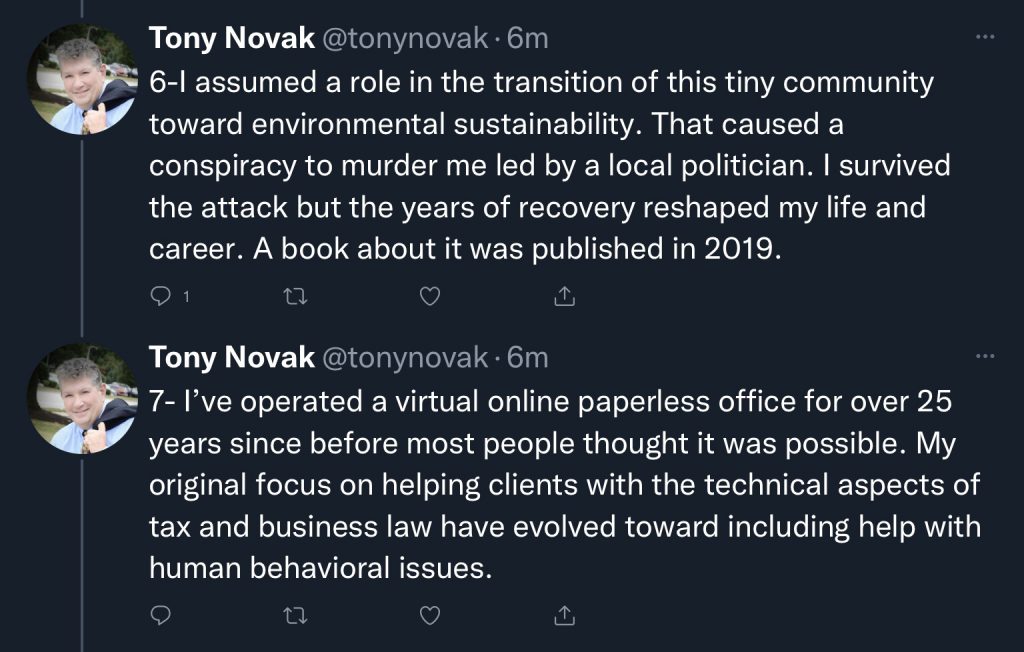 My blessed, winding and interesting career in 7 tweets:
1- On 2/1/1997, the investment banking firm Drexel Burnham Lambert took out a two page advertisement in The Wall Street Journal listing the names of every one of its thousands of employees. My name was included. I enjoyed life flying from home Ocean City to NYC on Trump Airline.
2- I left the Wall Street firm the day before the advertisement was published because I did not want to support the widening gap in wealth, income and information. I took part time roles teaching financial planning. Since then the societal gaps in all three have widened further.
3- I opened an office in Doylestown PA focused on serving small contractors. The National Association of the Remodeling Industry elected me to their local chapter president and national board. I helped several clients win lawsuits against Donald Trump. That later backfired on me.
4- Recognizing the struggle my clients faced in finding affordable medical insurance, I started Medsave, an early successful dot com business, in 1995. It was sold to a public company after passage of the Affordable Care Act in 2010. I was asked to testify before Congress.
5-I had a contract with Rockhurt University to make tax and employee benefit training materials for small businesses. We recorded by phone and they sold the material on CDs. I bought a cabin in the rural bayshore community of Money Island NJ for quiet writing and recording.
6-I assumed a role in the transition of this tiny community toward environmental sustainability. That caused a conspiracy to murder me led by a local politician. I survived the attack but the years of recovery reshaped my life and career. A book about it was published in 2019.
7- I've operated a virtual online paperless office for over 25 years since before most people thought it was possible. My original focus on helping clients with the technical aspects of tax and business law have evolved toward including help with human behavioral issues.