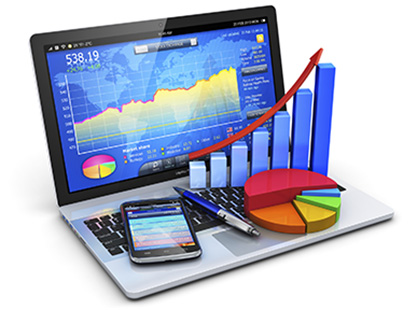 Novak Online Tax & Acounting
Tony Novak, CPA, MBA, MT
(610) 572-1724   onlineadviser@live.com



Save time and money working with an online accountant
Preferred risk health insurance rates
by Tony Novak, CPA, MBA, MT
,last updated on 12/1/2011
Some very healthy people who meet specific medical guidelines may qualify significant discounts on health insurance rates in the same way that those individuals with clear driving records qualify for discounts on auto insurance. Overall, only about one in twenty Americans qualifies for this discount and not all health insurance companies utilize a preferred risk pricing system.
To qualify for preferred risk rates, an applicant must generally have a build that falls within the normal range as determined by AMA gender-specific height/weight guidelines. No prescription drugs may be taken at the time of application and the applicant should be generally free of significant medical treatment for the past five years. A normal healthy physical exam with favorable BP, cholesterol measurement and blood test with normal results should have been completed within the past twelve months.
Note that heavily muscled athletes will not qualify for the discount despite a perfect health history because the AMA height/weight guidelines do not distinguish between various types of body mass, and so many elite athletes are medically classified as "overweight".
This class of preferred risk applicants often favor high deductible low cost health insurance plans including insurance that qualifies for Health Savings Accounts. The amount of the premium discount ranges from about $200 for an average single to about $600 for a typical family.
Two excellent sources of nationwide coverage available online are Celtic Insurance (www.celticenrollment.com) and Freedom Benefits (www.FreedomBenefits.net). Both companies offer individual and family plans that quality for Health Savings Accounts. Celtic uses an entirely online application, whereas Freedom Benefits uses an exchange-based pricing and enrollment system.
These plans are available in most states, excluding New Jersey, New York, Massachusetts, Rhode Island and Vermont where preferred risk pricing is not allowed by law. Most Blue Cross and managed care plans do not currently offer preferred risk pricing.
Because of the strict scrutiny and medical underwriting procedures of applications for preferred risk plans, it is best to continue other health insurance until the preferred risk plan is approved.
 Keep in mind that a majority of insurance applications will not be issued at preferred risk prices.
Status: available for reprint
This article is available for republication in its entirety without charge after obtaining the express written permission of the author.
Pleasee-mail a request to the author that includes the name of the requestor (individual and corporate) and the intended destination of publication.
---

This Web site is independently owned and operated by Tony Novak operating under the trademarks "Freedom Benefits", "OnlineAdviser" and "OnlineNavigator". Opinions expressed are the sole responsibility of the author and do not represent the opinion of any other person, company or entity mentioned. Tony Novak is not a representative, agent, broker, producer or navigator for any securities broker dealer firm, federal or state health insurance marketplace or qualified health plan carrier and has no financial position in any stocks mentioned. Novak may act as and be compensated as an accountant, agent, adviser, writer, consultant, marketer, reviewer, endorser, producer, lead generator or referrer to the companies listed on this site or other commercial companies and non-governmental insurance exchanges. Information is from sources believed to be reliable but cannot be guaranteed. Any accounting, business or tax advice contained in this communication, including attachments and enclosures, is not intended as a thorough, in-depth analysis of specific issues or a substitute for a formal opinion, nor is it sufficient to avoid tax-related penalties.
141 Jones Street, Bala Cynwyd PA 19004   |   P.O. Box 333, Newport NJ 08345