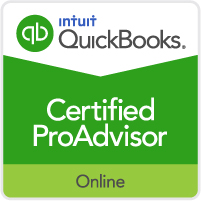 Intuit corporation will release record high earnings this week that surpass stock market analysts' expectations. The driving force is the success of QuickBooks Online, a product used by almost 4 million small businesses. The number of businesses subscribing to QuickBooks Online is growing quickly as businesses move from the desktop version, just as management predicted. The number of subscriptions to the online service grew 67% in the past year, and continued rapid growth is expected. My work with small law firms indicates that this accounting platform is used in combination with other software in the large majority of firms.
The primary advantages of QuickBooks Online for law firms are: 1) the inherent stability and security of a hosted service, 2) the ability to utilize remote expert service providers at a lower rate than in-house workers, and 3) the ability to integrate with so many of the other banking and operational software programs used by law firms.
The company has raised its monthly fees a number of times over the years as the value of its services increases for users. The latest features of QuickBooks Online now save users more time and money than ever before, so the company was able to recently increase its subscription fees for 2019. Some businesses will pay as much as $60 per month for the basic service, not including any add-on services like payroll service, bill pay and tax services.
Part of my role as a certified QuickBooks Proadvisor is to held businesses pick out the best value service and then connect that service to other available technology to maximize the savings both in time and subscription fees. As a QuickBooks Proadviser I enroll clients at lower monthly rates than Intuit offers to its retail business customers. Intuit's strategy is to build and cement relationships with small business advisors who can, in turn, lock in value for customers and ensure long term revenue. Almost every client I've worked with uses a different combination of online accounting technologies that saves the most time and money in their unique circumstance. In that regard, the primary value of QuickBooks Online is its flexibility and it usefulness as a 'base' or connector for other business technologies.
If you are looking for ways to save money and improve operating efficiency of your law firm, then I invite you to discuss ways to customize this basic accounting platform for use in your unique business practice.