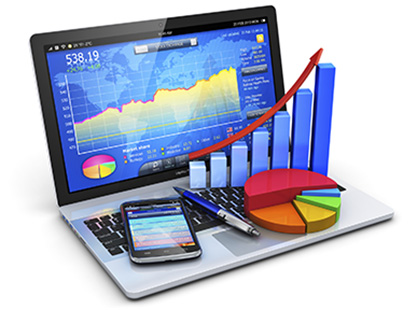 Novak Online Tax & Acounting
Tony Novak, CPA, MBA, MT
(610) 572-1724   onlineadviser@live.com



Save time and money working with an online accountant
A review of "Select STM" short term medical insurance
by Tony Novak, CPA, MBA, MT
,last updated on 12/1/2011
"Select STM" is a relatively new and still little known brand of short term medical insurance that offers some distinct advantages over other short term and traditional medical insurance alternatives. Policies are issued for periods of one month to 12 months. The six month policy is the most popular option because it is less expensive and the 12 month plan is not available in all states. An unlimited number of subsequent 6 month policies are allowed in most states to extend the coverage for longer periods of time while maintaining the lowest cost.
The policy is now available in AL, AK, AZ, AR, CA, CT, DC, DE, GA, IL, IN, IA, HI, KY, ME, MI, MS, MO, NE, OH, OK, PA, RI, SC, TN, TX, UT, VA, WI, WV and WY.
This medical insurance policy covers ordinary and necessary medical expenses up to $2 million incurred anywhere in the U.S. without the need to use a specific network of medical providers. The covered benefits include expenses for physician services, surgery, out-patient procedures and inpatient hospital care. Members may choose from a wide range of policy deductibles from $250 to $2,500. This choice of deductible determines the price, with significant savings offered for the higher deductible plans. As with all short term medical insurance policies, the cost of treatment for pre-existing medical conditions is not covered.
The Select STM health plan includes a discount card in addition to the insurance policy to add benefits for prescription drugs, dental, chiropractors, vision, nutritional and vitamin supplements that extend benefits to items not normally covered under a basic medical insurance policy.
Pricing and enrollment is very simple with the use of a sophisticated online application system atwww.FreedomBenefits.net or through direct access toSelect STM administrator's Web bite. Most members pay by credit card, although checks or automated monthly bank drafts are also allowed. There is a simplified underwriting process that is based on the answers you provide to a few medical questions. If you answer the screening questions, the policy is issued immediately. Members have the option of printing the policy and ID card immediately.
US citizenship is not required, but applicants must be a US resident for at least 12 months before applying for coverage. Anyone up to age 65 is eligible.
This policy is especially attractive to large families. The premium cost is based on up to three children and any additional children may be covered at no additional charge. Another important feature for families is that only three people may incur the maximum deductible charge. This lowers the out of pocket cost in the event that multiple family members incur large medical bills.
The plan is issued and serviced byHealth Plan Administrators Inc., one of the nation's largest issuers of specialty insurance, administers the policy. The underlying insurance is provided by TIG Insurance Company with a B++ ("very good") rating for financial security by A. M. Best Company.
Status:  obsolete
This article is available for republication in its entirety without charge after obtaining the express written permission of the author.
Pleasee-mail a request to the author that includes the name of the requestor (individual and corporate) and the intended destination of publication.
---

This Web site is independently owned and operated by Tony Novak operating under the trademarks "Freedom Benefits", "OnlineAdviser" and "OnlineNavigator". Opinions expressed are the sole responsibility of the author and do not represent the opinion of any other person, company or entity mentioned. Tony Novak is not a representative, agent, broker, producer or navigator for any securities broker dealer firm, federal or state health insurance marketplace or qualified health plan carrier and has no financial position in any stocks mentioned. Novak may act as and be compensated as an accountant, agent, adviser, writer, consultant, marketer, reviewer, endorser, producer, lead generator or referrer to the companies listed on this site or other commercial companies and non-governmental insurance exchanges. Information is from sources believed to be reliable but cannot be guaranteed. Any accounting, business or tax advice contained in this communication, including attachments and enclosures, is not intended as a thorough, in-depth analysis of specific issues or a substitute for a formal opinion, nor is it sufficient to avoid tax-related penalties.
141 Jones Street, Bala Cynwyd PA 19004   |   P.O. Box 333, Newport NJ 08345