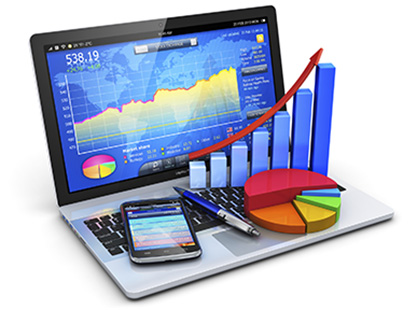 Novak Online Tax & Acounting
Tony Novak, CPA, MBA, MT
(610) 572-1724   onlineadviser@live.com



Save time and money working with an online accountant
Short term health insurance
by Tony Novak, CPA, MBA, MT
,last updated on 12/1/2011
Short term health insurance has become an important tool for maintaining the financial security of millions of Americans during periods of life transition. The popularity of this product has grown sharply in recent years as we become a more mobile society less dependent on employer-provided health benefits. This article highlights the most basic considerations and points to additional resources for this type of coverage.
Why is short term insurance so popular?
Short term health insurance is an inexpensive way to protect from unexpected health care expenses that could bankrupt many people. The popularity is due to the low cost; typically less than half the price of regular major medical insurance.
Who uses short term health insurance?
This coverage is most commonly used by people changing jobs, waiting for or coming off an employer health plan, not eligible for Medicare, students, recent graduates and self-employed individuals.
Where is it available?
The coverage is equally valid throughout the entire United States but policies are not issued in some states including MA, NJ, NY or VT. are residents of these states may purchase coverage while temporarily residing outside of their home state.
Who should not use it?
Anyone who has a significant "pre-existing medical condition" should not use this insurance. This includes pregnant women and even the male partner of a pregnant woman. A "pre-existing medical condition" usually defined as a diagnosis that would be found in your personal medical records prior to the start of the policy. 
How much does it cost?
This coverage is usually priced at less than 1/2 of the cost of regular medical insurance. The premium price is based on age, sex and location so actual savings will vary.
Limitations
Policies end after 6 months or 12 months and a new policy must be obtained. Coverage under a regular U.S. short term medical insurance policy is not valid for medical treatment outside of the United States. For this type of coverage you need to enroll in a separate "international medical plan" (also available atFreedom Benefits under the link "International Health Insurance).
How to Get Coverage
Applying for short term health insurance is fast and easy for those with Internet access. You can enroll in a few minutes online. Policies and ID cards are available immediately for download or are usually mailed on the next business day.
Can Coverage be Extended?
Many people use short term health insurance for long term coverage simply by re-applying for subsequent policies. This makes perfect sense as long as you are healthy but individuals under medical care should consider different types of policies.
Other Resources
"Health Insurance for Special Situations"
"Health Insurance for Overweight Applicants"
"Health Insurance for Young Entrepreneurs"
"Student Medical Insurance Tips"
"Comparing Short Term Medical Policies"
Review of "Select STM" Short Term Medical Insurance
Status: available for reprint
This article is available for republication in its entirety without charge after obtaining the express written permission of the author.
Pleasee-mail a request to the author that includes the name of the requestor (individual and corporate) and the intended destination of publication.
---

This Web site is independently owned and operated by Tony Novak operating under the trademarks "Freedom Benefits", "OnlineAdviser" and "OnlineNavigator". Opinions expressed are the sole responsibility of the author and do not represent the opinion of any other person, company or entity mentioned. Tony Novak is not a representative, agent, broker, producer or navigator for any securities broker dealer firm, federal or state health insurance marketplace or qualified health plan carrier and has no financial position in any stocks mentioned. Novak may act as and be compensated as an accountant, agent, adviser, writer, consultant, marketer, reviewer, endorser, producer, lead generator or referrer to the companies listed on this site or other commercial companies and non-governmental insurance exchanges. Information is from sources believed to be reliable but cannot be guaranteed. Any accounting, business or tax advice contained in this communication, including attachments and enclosures, is not intended as a thorough, in-depth analysis of specific issues or a substitute for a formal opinion, nor is it sufficient to avoid tax-related penalties.
141 Jones Street, Bala Cynwyd PA 19004   |   P.O. Box 333, Newport NJ 08345