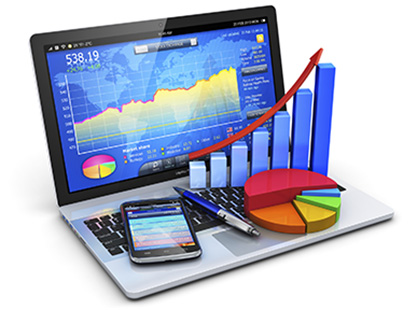 Novak Online Tax & Acounting
Tony Novak, CPA, MBA, MT
(610) 572-1724   onlineadviser@live.com



Save time and money working with an online accountant
Short term medical insurance policy survey
by Tony Novak, CPA, MBA, MT
,last updated on 12/1/2011
Freedom Benefits, one of the nation's largest online enrollment services for low cost health insurance over the past decade, conducted a survey in 2006 of the nation's leading short term medical insurance plans. Measurements of the six most popular short term medical insurance plans were updated in 2011.
Cost
With the average cost of an individual medical insurance policy now more than $550 per month, many people are looking for less expensive insurance alternatives without reducing the level of protection. Short term medical insurance is generally recognized as one of the best values in health insurance because premiums are a fraction of the cost of regular insurance and the coverage is more liberal.
The survey turned up some surprising results about the cost of coverage. The price of coverage varies dramatically depending on age, location, sex and the issuing insurance company. The monthly rates of policies surveyed ranged from less than $50 per month from Celtic Insurance (www.celticenrollment.com) to almost $400 per month for several other policies.
Quality of coverage
While the survey was able to identify high quality insurance plans available in each state that allows short term medical insurance, getting a handle on the range of issues that affect quality of coverage is more difficult.
All of the widely available choices enjoy strong consumer satisfaction when compared with other types of health plans. The most common complaints center around the lack of coverage for pre-existing medical conditions and the fact that short term medical insurance is exempt from some coverage provisions of other types of health plans.
We have no concern recommending any of the brands listed on the insurance exchange.
Eligibility
Another significant finding of the survey is that the eligibility requirements for policies vary widely from one insurance company to another. For those people dealing with even a minor a medical issue, eligibility for insurance often becomes more important than the price or other policy features.
The most significant impact of an enrollment adviser may be in advising consumers of these eligibility differences. Frequently an individual who is ineligible for coverage under one company is able to obtain coverage under another insurance company's short term medical insurance plan.
Length of coverage
The downside of this type of insurance is that you must re-enroll when the policy expires in order to continue to use this type of coverage. A short term medical policy lasts from 1 to 12 months. 36 month policies were eliminated following implementation of the federal 2010 Affordable Care Act. Most policies have a maximum coverage period of 6 months and most states allow a second policy for a maximum of 12 months of coverage. Obtaining coverage beyond 12 months requires a change of insurance company.
Apparently many consumers do not mind the extra effort to re-enroll in successive policies with one or more insurers in return for the financial savings.
***
Results of the survey and other articles about short term medical insurance are available at www.FreedomBenefits.net.  Freedom Benefits operates in all 50 states and the District of Columbia and has served over 50,000 users since 1997.
Status: available for reprint
This article is available for republication in its entirety without charge after obtaining the express written permission of the author.
Pleasee-mail a request to the author that includes the name of the requestor (individual and corporate) and the intended destination of publication.
---

This Web site is independently owned and operated by Tony Novak operating under the trademarks "Freedom Benefits", "OnlineAdviser" and "OnlineNavigator". Opinions expressed are the sole responsibility of the author and do not represent the opinion of any other person, company or entity mentioned. Tony Novak is not a representative, agent, broker, producer or navigator for any securities broker dealer firm, federal or state health insurance marketplace or qualified health plan carrier and has no financial position in any stocks mentioned. Novak may act as and be compensated as an accountant, agent, adviser, writer, consultant, marketer, reviewer, endorser, producer, lead generator or referrer to the companies listed on this site or other commercial companies and non-governmental insurance exchanges. Information is from sources believed to be reliable but cannot be guaranteed. Any accounting, business or tax advice contained in this communication, including attachments and enclosures, is not intended as a thorough, in-depth analysis of specific issues or a substitute for a formal opinion, nor is it sufficient to avoid tax-related penalties.
141 Jones Street, Bala Cynwyd PA 19004   |   P.O. Box 333, Newport NJ 08345