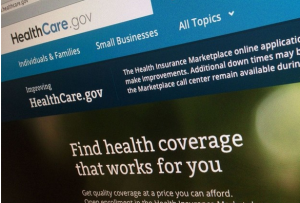 UPDATE 8/17/2017: Yesterday the Trump administration announced that it would not follow through with the president's political threat to cancel insurance company subsidy payments. That appears to add stability to the markets and allows small businesses and self-employed individuals to be more confident in health care planning for 2018.
With all the recent political posturing, it can be difficult for consumers and small business owners to know where we really stand on health care reform. Here is a quick summary. The current facts are listed in regular type; my reactionary opinions that form the basis of client advice are listed in italics.
Most people in the US will have an affordable guaranteed health insurance option. Only two counties are now without any insurance options for uninsured residents. More people will have only one health insurance option. From my perspective as adviser to the person or business, this is not a high level crisis.
The cost of health coverage is limited to about 10% of household income under current law. Out-of-pocket costs can be higher. Out-of-pocket medical costs continue to be the #1 cause of bankruptcy, including people who have health insurance. I do consider this as a high priority financial planning issue.
President Trump has threatened (but not actually acted) to cut subsidies for out-of-pocket costs for low-income people that are not mandated by law. News reports of reliable analysis say this would actually backfire on the federal government by increasing health insurance premiums by about 20% for everyone and requiring larger payments under federal law. It does not seem politically likely that the president will unilaterally carry out his threat to sabotage the health care system for political purposes.
The nation's health insurance companies have reacted to the current crisis by developing and offering non-ACA compliant health plans, also known as "mini-med" of "limited benefit" insurance. The unverified underlying belief is that the IRS will not enforce ACA tax penalties against people and businesses that do not follow ACA requirements. Unitedhealthcare recently became the latest to move in this direction.
My own business, Freedom Benefits, will offer a 2018 "all-in-one" small business employee benefit plan document without charge to small businesses that buy that limited benefit type insurance coverage through an affiliated agent or online exchange. A primary reason is to make the best use of the newly authorized form of Health Reimbursement Arrangements that takes advantage of the trends developing in #2 through $4 above. More details will follow in September.
Obviously this is an evolving situation. I have a long history of providing practical information on health care planning for small businesses and self-employed people. I expect to continue this practice for 2018.
[contact-form-7 id="4556″ title="Boilerplate Contact"]