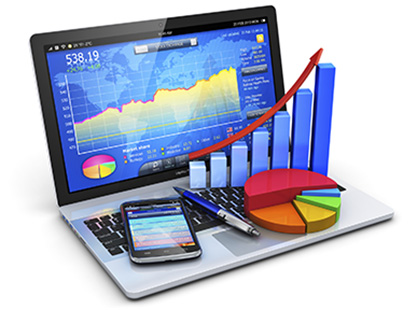 Novak Online Tax & Acounting
Tony Novak, CPA, MBA, MT
(610) 572-1724   onlineadviser@live.com



Save time and money working with an online accountant
The books that most influenced my life
by Tony Novak, CPA, MBA, MT
, revised 11/29/2011
It might seem odd to include this article in a collection of consumer finance articles but I believe that these titles add significant insight into the topics covered. The article may also provide some insight into the author's approach and therefore may be worthwhile in this context.
Unlimited Power by Tony Robins. My first exposure to the concept that there is a built-in biological synapse or gap between stimulus and response. Stimulus-pause-response. We control the response by altering the processing in the gap. Probably the single most powerful thing I have ever learned.
The Source by James Michener. The development of Judeo-Christian belief systems and values from our most primitive impulse.
Positive Addiction by William Glasser, MD. A classic work on basic issues of human self-improvement grounded in science.
Thy Neighbor's Wife by Gay Talese. An extraordinary factual study of sexuality in America.
Trusting Yourself by Sidney C. Walker. How financial advisers develop and rely on intuitive thinking.
The Seven Habits of Highly Effective People by Stephen Covey. The single most influential business classic of our generation.
Swim with the Sharks by Harvey MacKay, and What They Don't Teach You at Harvard Business School by Mark McCormack – a young person's collection of essential business tools.
Sports in America by James Michener. Helped me see the bigger picture and to realize my gift as an athlete and a coach.
Love by Leo Buscalia. A path to Peace and Power.
The Greatest Salesman in the World by Og Mandino. This book was a gift from my spiritually gifted Aunt Mary who new I needed this by my 13th birthday shortly after my mother died.
Divorce Hangover by Anne Newton – when a kick in the pants when it is needed most.
The Screwtape Letters by C.S. Lewis. The absolute evil of war and insights on the games our minds can play.
Of Mice and Men by John Steinbeck – dealing with life's turmoil despite "the best laid plans".
For Whom The Bell Tolls by Ernest Hemingway – My love of Hemmingway's style of writing and living greatly affected me for decades.
This list specifically excludes from consideration Torah, the Bible and any book I've read for the first time within the past two years.
Status: available for reprint
This article is available for republication in its entirety without charge after obtaining the express written permission of the author.
Pleasee-mail a request to the author that includes the name of the requestor (individual and corporate) and the intended destination of publication.
---

This Web site is independently owned and operated by Tony Novak operating under the trademarks "Freedom Benefits", "OnlineAdviser" and "OnlineNavigator". Opinions expressed are the sole responsibility of the author and do not represent the opinion of any other person, company or entity mentioned. Tony Novak is not a representative, agent, broker, producer or navigator for any securities broker dealer firm, federal or state health insurance marketplace or qualified health plan carrier and has no financial position in any stocks mentioned. Novak may act as and be compensated as an accountant, agent, adviser, writer, consultant, marketer, reviewer, endorser, producer, lead generator or referrer to the companies listed on this site or other commercial companies and non-governmental insurance exchanges. Information is from sources believed to be reliable but cannot be guaranteed. Any accounting, business or tax advice contained in this communication, including attachments and enclosures, is not intended as a thorough, in-depth analysis of specific issues or a substitute for a formal opinion, nor is it sufficient to avoid tax-related penalties.
141 Jones Street, Bala Cynwyd PA 19004   |   P.O. Box 333, Newport NJ 08345