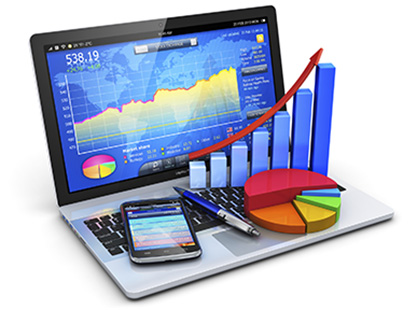 Novak Online Tax & Acounting
Tony Novak, CPA, MBA, MT
(610) 572-1724   onlineadviser@live.com



Save time and money working with an online accountant
Top 10 scams in consumer finance
by Tony Novak, CPA, MBA, MT
, revised 11/28/2011
Philadelphia-based accountant and financial adviser Tony Novak, MBA, MT, released his 2004 annual list of leading scams in the consumer financial services industry.
Discount medical plans posed as health insurance. Email marketers improperly make these plans look like an alternative to health insurance.
Mutual fund investments that charge fees for asset allocation. The main reason for purchasing a mutual fund is diversification. Some funds charge significantly more to rebalance and adjust your portfolio from time to time. If you need this, then you bought the wrong fund in the first place.
Lowest rate quoting services for life insurance. These automated quote services tend to show preferred class rates that are applicable to only 2% of the population. Standard rates are considerably higher.
Overpriced discount medical plans. A discount plan that covers medical, dental and prescription drugs should be priced at no more than $200 per household per year, not $50 to $70 or more per month as advertised by some spam marketers.
Health insurance that covers specific named illnesses. Insurance that pays, for example, only for cancer and other specific medical problems plays off our emotions and is never a good deal for the consumer.
Mortgage points. If you work on cleaning up your credit, allow enough time and keep good banking relationships, anyone can avoid paying mortgage points.
12(b)(1) or wrap fees. These are payments made automatically to your investment dealer from your investment account but without obvious disclosure on your periodic performance statements. The payments are made whether or not the dealer provides ongoing personal service.
Post-claim insurance underwriting and rescission. This allows an insurance company to issue coverage without checking into the details on the application until after a claim is made. If the insurer later determines that a misstatement was made on the application, the insurance is voided. The trouble is that the consumer has little or no ability to be represented in the process.1.
Credit counseling agencies. More often than not, these are just a waste of taxpayer's money and an idea that should just be abandoned. There is little evidence of actual net improvement for clients.
The Medicare discount drug card. Unless you are a low income beneficiary, the card available for purchase through the federal government Web site 2 appears to offer no better benefits than built-in or free discount drug cards already available in the market. Almost all health insurance plans and Medicare supplement policies already use network discount prescription pricing.
***
Footnotes
1 This practice was largely outlawed in the federal health reform law of 2010.
2 Obsolete. By 2011 Medicare's "doughnut hole" on drug coverage decreased pateient expense by up to 40%. Discounts on drugs under the Affordable Care Act of 2010 helped cut average prescription costs from $1,504 to $901.
Status: available for reprint
This article is available for republication in its entirety without charge after obtaining the express written permission of the author.
Pleasee-mail a request to the author that includes the name of the requestor (individual and corporate) and the intended destination of publication.
---

This Web site is independently owned and operated by Tony Novak operating under the trademarks "Freedom Benefits", "OnlineAdviser" and "OnlineNavigator". Opinions expressed are the sole responsibility of the author and do not represent the opinion of any other person, company or entity mentioned. Tony Novak is not a representative, agent, broker, producer or navigator for any securities broker dealer firm, federal or state health insurance marketplace or qualified health plan carrier and has no financial position in any stocks mentioned. Novak may act as and be compensated as an accountant, agent, adviser, writer, consultant, marketer, reviewer, endorser, producer, lead generator or referrer to the companies listed on this site or other commercial companies and non-governmental insurance exchanges. Information is from sources believed to be reliable but cannot be guaranteed. Any accounting, business or tax advice contained in this communication, including attachments and enclosures, is not intended as a thorough, in-depth analysis of specific issues or a substitute for a formal opinion, nor is it sufficient to avoid tax-related penalties.
141 Jones Street, Bala Cynwyd PA 19004   |   P.O. Box 333, Newport NJ 08345