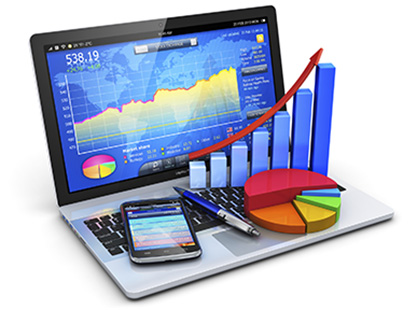 Novak Online Tax & Acounting
Tony Novak, CPA, MBA, MT
(610) 572-1724   onlineadviser@live.com



Save time and money working with an online accountant
Eight things you should know about short term medical insurance
by Tony Novak, CPA, MBA, MT
, revised 11/21/2011
The special type of individual major medical insurance known as "short term medical" has grown in importance since the passage of health reform law in 2010. Here is a short primer of facts you should know when considering this type of coverage:
1. Short term medical insurance (abbreviated as "STM" in this article) is the least expensive type of health insurance primarily because it does not cover the cost of any pre-existing medical conditions. "Pre-existing condition" is usually defined as a symptom, diagnosis or treatment that would be found in your medical records prior to the start of the policy. So this insurance is not useful if you need to manage existing medical bills. Yet this coverage is a great value for protecting against the unexpected cost of medicines, doctors fees, medical treatments and hospital expenses that might happen in the future.
2. STM is typically priced at less than 1/2 the cost of regular medical insurance. The average month premium for a single person is about $75 per month. The premium price is based on age, sex, policy options and location of residence so actual pricing will vary.
3. This coverage is most commonly used by people changing jobs, recent graduates and self-employed individuals. Most universities or alumni associations offer some version of this coverage to recent graduates. Most people are eligible for this coverage. A pregnancy or any catastrophic diseases in your family will disqualify you from applying for this type of coverage.
3. The coverage is equally effective throughout the entire United States. There are no networks of medical providers to worry about in these plans. Expenses incurred with any doctor, hospital or pharmacy are covered. The simplicity of the coverage is one of its most attractive features.
4. STM coverage is not valid for medical treatment outside of the United States. Separate "international medical plans" (also available at Freedom Benefits) provide an easy and affordable way to cover medical risks during international travel.
5. Applying for STM is fast and easy. You can enroll in a few minutes online, by fax, by e-mail or regular mail at Freedom Benefits. Policies and ID cards are usually issued on the next business day.
6. Three to five different brands of STM policies are available in most states, but all offer similar coverage. Prices do vary between the brands, so it pays to compare. Side-by-side comparisons of the major brands can be made quickly when using an online enrollment service that list different choices.
7. STM can be used for longer periods of time. The basic plans cover six months up to 36 months (depending on the brand) but sequential policies can theoretically stretch out coverage for decades. You must reapply for this coverage when the policy ends and incur a new deductible and pre-existing exclusion. But for healthy individuals, this can be a valuable risk management tool.
8. The states of MA, NJ, NY and VT do not allow this type of coverage to be issued to their residents. In these states, only renewable (and more expensive) medical insurance is available.
Status: available for reprint
This article is available for republication in its entirety without charge after obtaining the express written permission of the author.
Pleasee-mail a request to the author that includes the name of the requestor (individual and corporate) and the intended destination of publication.
---

This Web site is independently owned and operated by Tony Novak operating under the trademarks "Freedom Benefits", "OnlineAdviser" and "OnlineNavigator". Opinions expressed are the sole responsibility of the author and do not represent the opinion of any other person, company or entity mentioned. Tony Novak is not a representative, agent, broker, producer or navigator for any securities broker dealer firm, federal or state health insurance marketplace or qualified health plan carrier and has no financial position in any stocks mentioned. Novak may act as and be compensated as an accountant, agent, adviser, writer, consultant, marketer, reviewer, endorser, producer, lead generator or referrer to the companies listed on this site or other commercial companies and non-governmental insurance exchanges. Information is from sources believed to be reliable but cannot be guaranteed. Any accounting, business or tax advice contained in this communication, including attachments and enclosures, is not intended as a thorough, in-depth analysis of specific issues or a substitute for a formal opinion, nor is it sufficient to avoid tax-related penalties.
141 Jones Street, Bala Cynwyd PA 19004   |   P.O. Box 333, Newport NJ 08345