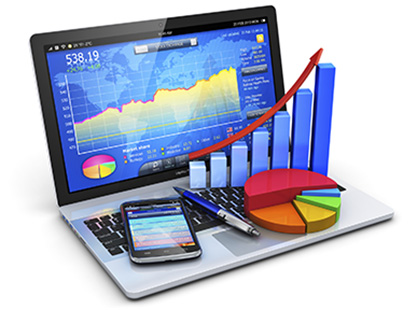 Novak Online Tax & Acounting
Tony Novak, CPA, MBA, MT
(610) 572-1724   onlineadviser@live.com



Save time and money working with an online accountant
Fee-only and fee-based planning: which is best for me?
by Tony Novak, CPA, MBA, MT
The choice between fee-only and fee based planning is a matter of personal choice. This table is meant to highlight the distinctions between the two methods to help make the decision easier. 
Fee-onlyFee-basedAdvantagesno concern over conflict of interest, no expectation of ongoing service, tends to utilize better-trained and experienced advisers, more commonly used by CPA plannersinitial affordability,
integration with accounting and bookkeeping functions, effectiveness with reducing long term expenses,  better use of evolving technologies, may reduce tax return preparation expense, tends to lead to less formal long term communications
Disadvantageshigher initial expense,
ignores or devalues importance of insurance, devalues some financial optionspossible conflict of interest, tends to ignore non-financial planning issuesBest Usepre-retirement planning, new marriage, divorce,  inheritance, business planning, business salelong term advisory relationships,
young professionals,
monitoring retirement accounts, when detailed knowledge of financial products and transactions is importantNot suited forinsurance adviceemployee benefit plans, when insurance is the immediate and primary needPricing $2,500 typical minimum fee for comprehensive financial plantypically $160 per month for ongoing monitoring
One common question is whether it is feasible to use some combination taking the best of both methods or to switch from one method to the other. This "hybrid" approach may actually be the most popular method used by financial planners who serve high net worth clients today, although there is no reliable data to verify this observation.
It makes sense to assume that at the time that an individual realizes a desire to start an advisory relationship, perhaps in anticipation of retirement, sale of a business, marriage or divorce or other life-changing event, there is a strong possibility that fee-only planning is the best choice. Since the advisor relationship is untested it makes sense to enter into a specified engagement for a comprehensive financial plan. As a result, fee-only method may be the best approach when hiring a new adviser.
Later, after the adviser relationship is tested and finances are on a more stable course, it is more likely that you may need help with occasional questions and ongoing transactions like a retirement plan. Now it may make more sense to have a fee-based planner.
In the end, the choice is always yours. I am happy to discuss the use and specifics of either option.
Related resources:
Knowing Who to Trust: Straight Talk on Choosing a Financial Adviser (editorial)
---

This Web site is independently owned and operated by Tony Novak operating under the trademarks "Freedom Benefits", "OnlineAdviser" and "OnlineNavigator". Opinions expressed are the sole responsibility of the author and do not represent the opinion of any other person, company or entity mentioned. Tony Novak is not a representative, agent, broker, producer or navigator for any securities broker dealer firm, federal or state health insurance marketplace or qualified health plan carrier and has no financial position in any stocks mentioned. Novak may act as and be compensated as an accountant, agent, adviser, writer, consultant, marketer, reviewer, endorser, producer, lead generator or referrer to the companies listed on this site or other commercial companies and non-governmental insurance exchanges. Information is from sources believed to be reliable but cannot be guaranteed. Any accounting, business or tax advice contained in this communication, including attachments and enclosures, is not intended as a thorough, in-depth analysis of specific issues or a substitute for a formal opinion, nor is it sufficient to avoid tax-related penalties.
141 Jones Street, Bala Cynwyd PA 19004   |   P.O. Box 333, Newport NJ 08345