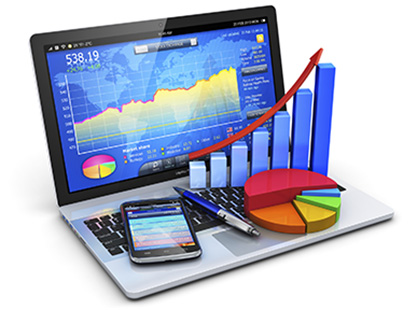 Novak Online Tax & Acounting
Tony Novak, CPA, MBA, MT
(610) 572-1724   onlineadviser@live.com



Save time and money working with an online accountant
Maine mishandles taxation for health care
by Tony Novak, CPA, MBA, MT
published 6/25/2003 revised 11/30/2011
The legislators in Maine made a notable error with a new law designed to provide health insurance coverage to uninsured individuals. The new law, signed by Governor John E. Baldacci this week, will be funded primarily by adding a tax to the health insurance premiums of those individuals and businesses that buy health insurance. Those who do choose to pay the cost of health insurance will pay extra to cover those who do not choose to pay for this coverage. The logic fails in two major ways.
First, since health insurance is a voluntary purchase typically provided by reputable businesses as a benefit to their employees, this new law amounts to a tax on those businesses that choose to provide such benefits. An extra increase in health insurance premiums on top of this year's already sky-high premium rate increases will cause more individuals and employers to drop their health insurance plans – especially now that they know that they will have access to the new subsidized public assistance program. The new law obviously will have the net effect of increasing the number of people not covered by regular health insurance plans.
Secondly, surveys of uninsured individuals consistently indicate that the vast majority of these people are not the stereotypical chronically poor that we imagine. It is important to remember that this program is not targeted for the chronically poor – medical assistance programs already cover the lowest income group. The new Maine health welfare program will focus on individuals we typically classify as middle-income. We know from a number of government and private surveys that about two thirds of people without health insurance are employable middle-income people just like you or me who are going through a period of life transition. In fact, an average adult will go through at least three separate periods without health insurance during his or her working career.
The largest portion of those without health insurance fall into one of the following categories:
recent high school or college graduates
part-time or seasonal workers
those in-between jobs due to layoffs or other
self-employed people who have recently started a business
employees of very small businesses
These are not groups of people that we, as a society, usually want to target as the beneficiary of new public assistance programs.
I do not think that this action in Maine is likely to be repeated in other states because there is little public desire to provide expanded welfare benefits to middle income people through additional taxes on employers and working class individuals.
Status: available for reprint
This article is available for republication in its entirety without charge after obtaining the express written permission of the author.
Pleasee-mail a request to the author that includes the name of the requestor (individual and corporate) and the intended destination of publication.
---

This Web site is independently owned and operated by Tony Novak operating under the trademarks "Freedom Benefits", "OnlineAdviser" and "OnlineNavigator". Opinions expressed are the sole responsibility of the author and do not represent the opinion of any other person, company or entity mentioned. Tony Novak is not a representative, agent, broker, producer or navigator for any securities broker dealer firm, federal or state health insurance marketplace or qualified health plan carrier and has no financial position in any stocks mentioned. Novak may act as and be compensated as an accountant, agent, adviser, writer, consultant, marketer, reviewer, endorser, producer, lead generator or referrer to the companies listed on this site or other commercial companies and non-governmental insurance exchanges. Information is from sources believed to be reliable but cannot be guaranteed. Any accounting, business or tax advice contained in this communication, including attachments and enclosures, is not intended as a thorough, in-depth analysis of specific issues or a substitute for a formal opinion, nor is it sufficient to avoid tax-related penalties.
141 Jones Street, Bala Cynwyd PA 19004   |   P.O. Box 333, Newport NJ 08345