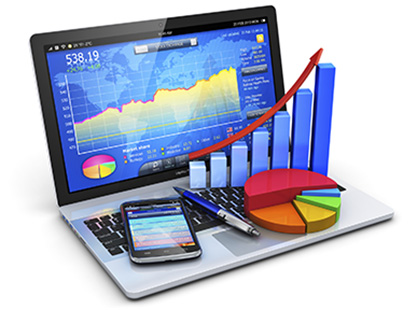 Novak Online Tax & Acounting
Tony Novak, CPA, MBA, MT
(610) 572-1724   onlineadviser@live.com



Save time and money working with an online accountant
Mutual Fund Snapshots
Vanguard Group
by Tony Novak, CPA, MBA, MT
, revised 11/30/2011
Vanguard Group is the largest mutual fund company. Most of the firm's investment assets are in automated index funds rather than portfolios that are actively managed. Vanguard has the lowest operating costs in the industry and is a great choice for those who want to match the market for the long term. Shares can be purchased directly from Vanguard or through a non-commissioned financial adviser who is contracted as an investment adviser with Vanguard. Some trust companies now have arrangements to offer Vanguard funds to their clients (see the recent announcements atwww.healthsavingsaccount-hsa.com, for example).
American Funds
The fastest growing mutual fund company is American Funds. American Funds have attracted more new investment dollars than any other mutual fund company for each of the past consecutive 18 months through Oct. 2004. The funds are primarily distributed by brokers that are paid a commission, but the shares are also available at no-load for clients of non-commissioned financial advisers. Shares are not offered directly to the public. These funds are a good choice for investors with specific defined needs who are working with either a traditional commission-based or fee-only financial adviser.
Investors will likely find outstanding value with either firm. Both firms provide outstanding service and offer a great wealth of resources. American Funds requires that investors work with an appropriately registered accountant, adviser or broker. Vanguard accepts money directly from investors. This direct purchase approach is easier and less expensive but may be more likely to result in misunderstandings about investments and suitability for specific financial goals because there tends to be less communication with a parson who personally relates to the individual investor. Mutual fund shares are typically purchased by telephone after an account is opened with a mailed check (although other account options are available).
Exchange Traded Funds
Another more attractive option for mutual fund investors with larger account balances are exchange-traded funds. The details of exchange traded funds are not discussed in this article, but investors should be aware of the advantages of this option. It would be silly for most serious investors not to take advantage of this new type of fund shares.
Status: available for reprint; some comments are outdated but do not materially impact the article
This article is available for republication in its entirety without charge after obtaining the express written permission of the author.
Pleasee-mail a request to the author that includes the name of the requestor (individual and corporate) and the intended destination of publication.
---

This Web site is independently owned and operated by Tony Novak operating under the trademarks "Freedom Benefits", "OnlineAdviser" and "OnlineNavigator". Opinions expressed are the sole responsibility of the author and do not represent the opinion of any other person, company or entity mentioned. Tony Novak is not a representative, agent, broker, producer or navigator for any securities broker dealer firm, federal or state health insurance marketplace or qualified health plan carrier and has no financial position in any stocks mentioned. Novak may act as and be compensated as an accountant, agent, adviser, writer, consultant, marketer, reviewer, endorser, producer, lead generator or referrer to the companies listed on this site or other commercial companies and non-governmental insurance exchanges. Information is from sources believed to be reliable but cannot be guaranteed. Any accounting, business or tax advice contained in this communication, including attachments and enclosures, is not intended as a thorough, in-depth analysis of specific issues or a substitute for a formal opinion, nor is it sufficient to avoid tax-related penalties.
141 Jones Street, Bala Cynwyd PA 19004   |   P.O. Box 333, Newport NJ 08345