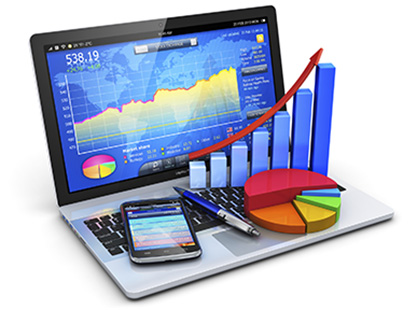 Novak Online Tax & Acounting
Tony Novak, CPA, MBA, MT
(610) 572-1724   onlineadviser@live.com



Save time and money working with an online accountant
New warnings about fraudulent health plans
by Tony Novak, CPA, MBA, MT
, revised 5/21/2012
A number of government and consumer agencies have joined the effort to warn consumers about fraudulent health plans. The problematic plans fall into two categories: frequent discount health plans and illegal health insurance plans. These plans are marketed primarily to individuals and small businesses who do not have easy access to professional financial advice and are therefore more likely to become victims of mass marketers promoting fraudulent health plans.
The aggressive marketing of discount health plans that have left some patients with unexpected medical bills from members who believed that the plans would serve as a substitute for health insurance. Over the past few years, OnlineAdviser service2 has received an increasing number of calls from consumers who were confused by the plans and enrolled with false and unrealistic expectations from sales agents or Internet-based advertisements of these fraudulent plans. OnlineAdviser service has previously published a number of consumer warnings, including the article titled "Comparing Discount Health Plans" at www.tonynovak.com. Legitimate discount health plans are only useful in the member realizes that these plans help with only a small portion of the medical bills and that they are not a substitute for a health insurance plan.
Consumers should look or signs that distinguish a legitimate discount health plan from a fraudulent plan. Legitimate health discount plans do not rely on high-pressure sales agents or spam e-mail advertising. A discount health plan is worthwhile only if: 1) it costs much less than the expected medical bills. (We suggest paying no more than $100 for the year), 2) it offers a generous risk-free trial, 3) is backed by a reputable company, and 4) is not used as a replacement for health insurance.
The Kansas Insurance Department and the Wisconsin Office of the Commissioner of Insurance issued statements this week to warn about the increases in people being duped by deceptive companies operating in their state.
A principal of the Fraud Discovery Institute was quoted in the Wall Street Journal as saying that this field is "ripe for exploitation". The Coalition Against Insurance Fraud objects to plans that use the term "coverage" or "benefits" that can fool a person into thinking that the discount plan is somehow comparable to a health insurance plan.
In a separate but similar warning, the consumer advocacy group Families USA issued a warning to consumers about health plans marketed through "associations". Consumers should be aware that all health plans are regulated by their state of residence and that special deals or lower pricing are not available to members who belong to a certain business association. Legitimate business association health plans offer special services and providers to their members but this does not affect the price or availability of health plans. Legitimate health plans can be checked online through the National Association of Insurance Commissioners Web site atwww.naic.org.
2 the author and the OnlineAdviser network, including its affiliates, distribute and provide marketing, enrollment support or consulting support related to the health plans covered in this article both for consumers, members and the health plan management.
Status: available for reprint
This article is available for republication in its entirety without charge after obtaining the express written permission of the author.
Pleasee-mail a request to the author that includes the name of the requestor (individual and corporate) and the intended destination of publication.
---

This Web site is independently owned and operated by Tony Novak operating under the trademarks "Freedom Benefits", "OnlineAdviser" and "OnlineNavigator". Opinions expressed are the sole responsibility of the author and do not represent the opinion of any other person, company or entity mentioned. Tony Novak is not a representative, agent, broker, producer or navigator for any securities broker dealer firm, federal or state health insurance marketplace or qualified health plan carrier and has no financial position in any stocks mentioned. Novak may act as and be compensated as an accountant, agent, adviser, writer, consultant, marketer, reviewer, endorser, producer, lead generator or referrer to the companies listed on this site or other commercial companies and non-governmental insurance exchanges. Information is from sources believed to be reliable but cannot be guaranteed. Any accounting, business or tax advice contained in this communication, including attachments and enclosures, is not intended as a thorough, in-depth analysis of specific issues or a substitute for a formal opinion, nor is it sufficient to avoid tax-related penalties.
141 Jones Street, Bala Cynwyd PA 19004   |   P.O. Box 333, Newport NJ 08345