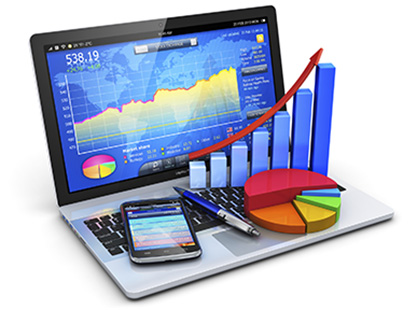 The online accountant
Tony Novak, MBA, MT, Certified Public Accountant
(610) 572-1724   onlineadviser@live.com  @tonynovak




    Twelve ways to get more from your short term medical insurance
by Tony Novak, CPA, MBA, MT
, revised 11/28/2011
Short term medical insurance is a popular and inexpensive way to avoid the high cost of unexpected healthcare costs. Millions have discovered that this alternative to traditional medical insurance is priced at a fraction of the cost of HMOs and other traditional health plans. Today most short-term medical insurance (abbreviated as STM) is issued through the Internet. The application process takes only minutes and ID cards are mailed the next business day. Despite the "short term" name, short term medical insurance policies are issued for as long as three years at a time and you may reapply for another policy for longer periods of coverage.
Compare Prices for Savings – Most states now have two or more low cost STM plans, so it makes sense to spend a few extra minutes comparing prices. Most shoppers report that they consider the coverage among most STM plans to be similar, so price may be the most important distinction. Side-by-side listings of STM plans are available atwww.freedombenefits.net in all states where STM plans are available.
Pay in Advance for Extra Savings– Some providers offer a significant discount if you pay for multiple months in advance using the "single pay" option. The discount can be up to 15% of the total premium. Freedom Benefits (www.FreedomBenefits.net) offers enrollment for some of the most popular insurance plans offering single payment discounts. Be aware that pre-payments are usually not refundable if you cancel the coverage early.
Use the PPO Discount Card – While STM plans exclude coverage for dental expenses and the cost of pre-existing medical conditions, you can still benefit from significant savings by utilizing PPO discounts included with the medical insurance medical plan or purchased separately. Some STM plans include a PPO discount arrangement for medical and Rx expenses but if your STM plan does not include a PPO discount arrangement, then this feature is available separately atwww.ehealthdiscountplan.com. The price is less than $20 per month for the combination medical/dental/Rx/alternate care package. One plan covers everyone in the household and a 30 day free trial is available.
Match Length of Coverage With Your Need – The least expensive plans expire after 6 months or less and are priced at about half the cost of traditional health insurance. Other STM plans extend to a maximum of 12 months coverage and are priced at a about 30% discount over traditional health insurance plans. The 6-month STM plans are most popular for recent college graduates or those changing jobs and waiting for employer-provided group coverage. The 12-month STM plans are the most popular low-cost approach to health insurance for self-employed individuals.
Consider Health Factors – STM has the easiest qualification requirements of any commercial health insurance. If you have ongoing health issues and cannot find health insurance coverage for pre-existing conditions, STM is the best bet. Eligibility for STM plans does vary between the various insurance carriers. High blood pressure medication, for example, will exclude you from most STM plans but you may still eligible for coverage under another plan called Celtic STM or Secure STM. (Check your specific state listing for availability).
Use the Best Doctors – Short term medical coverage allows you to use any doctor or hospital anywhere in the country so it makes sense to use the best medical providers you can find. Your out-of-pocket cost is limited to your deductible and in some cases a co-insurance regardless of the amount of the medical bills. So unlike other health plans, it will not cost you any more to use the very best (and presumably most expensive) medical care providers under an STM plan.
Consider State Rules – Short term medical insurance is meant to be portable and is valid coverage in all states. You can apply for the coverage while you live in any state except Massachusetts, New Jersey, New York, or Vermont. If you are moving from state to state, you can get coverage in these restricted states if you enroll before you move. Once issued, coverage is equally valid throughout the U.S. and Canada regardless of where you may travel or move.
Consider Your Travel Plans – Most general-purpose STM plans do not provide coverage outside of continental North America. But other worldwide coverage plans are specifically designed for this purpose. The most popular brand of international STM is International Medical Group (IMG). You can mix and match the starting dates of your domestic and international STM plans to precisely fit your travel schedule.
Get Fast Service – One of the strongest features of short term medical insurance is that coverage is issued immediately, effective just after midnight following your enrollment. Most people apply online and the policy and ID cards are delivered by mail within a few days. You may be able to obtain a policy and ID card on the next day via overnight delivery. Check with the enrollment adviser for this option.
Get Your ID Card Immediately – Your policy is usually mailed on the next business day, but the STM plan offered by HPA has the ability to print your policy and ID card immediately when you enroll online.
Take Advantage of Freebies– Some enrollment services use free gifts to encourage use of online enrollment or for referring friends to their service. The gifts range from first aid kits to coffee mugs and medical encyclopedias. After you enroll for your STM plan, check back with the enrollment site to claim the freebie.
Use the OnlineAdviserTM Service – The enrollment adviser at Freedom Benefits has helped issue thousands of STM policies in every state across the nation. Tap into this expertise. You are likely to learn more money-savings tips that apply to your specific situation by speaking directly with the enrollment adviser in person.
Status: available for reprint
This article is available for republication in its entirety without charge after obtaining the express written permission of the author.
Pleasee-mail a request to the author that includes the name of the requestor (individual and corporate) and the intended destination of publication.
 
Have an unresolved  tax question or financial concern?
I offer a simple and easy $100 flat fee initial consult and second opinion service that includes a written follow-up summary and recommendations. Telephone or web/video appointments are available daily – usually on short notice – for this high value service. Use the message screen at the bottom right of this page to reach me quickly.
---

This Web site is independently owned and operated by Tony Novak operating under the trademarks "Freedom Benefits", "OnlineAdviser" and "OnlineNavigator". Opinions expressed are the sole responsibility of the author and do not represent the opinion of any other person, company or entity mentioned. Tony Novak is not a representative, agent, broker, producer or navigator for any securities broker dealer firm, federal or state health insurance marketplace or qualified health plan carrier. Novak is compensated as an accountant, adviser, writer, consultant, marketer, reviewer, endorser, producer, lead generator or referrer to the commercial companies listed on this site or non-governmental commercial insurance exchanges. Information is from sources believed to be reliable but cannot be guaranteed. Any accounting, business or tax advice contained in this communication, including attachments and enclosures, is not intended as a thorough, in-depth analysis of specific issues or a substitute for a formal opinion, nor is it sufficient to avoid tax-related penalties. Novak would be pleased to perform the requisite research and provide you with a detailed, written analysis at your request. Such an engagement would be subject to an engagement letter that would define the scope and limits of the desired consultation services.
Tony Novak  |  P.O. Box 333, Newport NJ 08345  |  141 Jones Street, Bala Cynwyd PA 19004