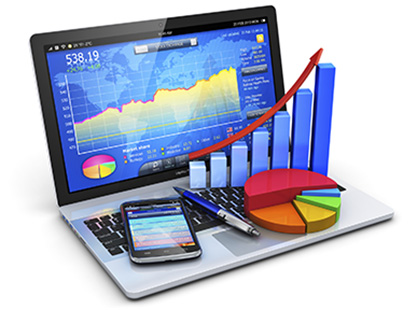 The online accountant
Tony Novak, MBA, MT, Certified Public Accountant
(610) 572-1724   onlineadviser@live.com  @tonynovak




    Six strategies in the search for affordable health insurance
by Tony Novak, CPA, MBA, MT
,last updated on 11/21/2011
Self-employed individuals are struggling more than ever before to maintain affordable health insurance. National average price increases of 18% this year combined with a dwindling number of reputable insurance companies add to the challenge.
First, the bad news: Individuals with significant pre-existing medical conditions now find it impossible to find low cost health insurance. Coverage is available through higher cost plans specifically designated to handle the higher medical costs. Likewise, residents of California, New Jersey, New York, Massachusetts, Vermont, and Washington will find it impossible to find reasonable priced individual health insurance due to restrictions in state law. In all of these cases, the monthly cost of family health coverage can exceed the amount of the average mortgage payment.
In the other states, there are six strategies used by healthy self-employed people to cut health insurance costs:
1. Buy short-term coverage. A plan that is limited to 1 year is 25% less expensive than a renewable insurance, and a substantial portion of health insurance purchasers change plans voluntarily within a year anyway. Taking a plan with a duration of six months cuts the cost another 15% to 20%.
2. Shop online. Sites like FreedomBenefits.net make it easy to compare prices of various plans side-by-side. Many plans now allow for fast online enrollment.
3. Discount PPO plans are so inexpensive – some are even free – that it simply does not make sense to pay full cash price for out-of-pocket medical, dental or prescription costs that are not covered by insurance. Websites like Ehealthdiscountplan.com offer a 30-day money-back satisfaction guarantee.
4. Save on taxes. Health Savings Accounts and Healthcare Reimbursement Accounts can be combined with less expensive health insurance to save some money at tax filing time. These don't cut health care costs; they just make more of the total health care expenses tax-deductible even if you do not itemize your tax deductions. HSA plans can be set up at no cost but many businesses do not qualify. HRAs are more liberal, but cost about $150 per year at Websites like FreedomBenefits.org.
5. Split family policies. When shopping for family coverage, shoppers often find that the best deal available to the husband is different from the best deal for the wife and even different from the best plan for the children. Families need to be "scrappy" in piecing together the combination of plans that results in the overall best value for the members collectively. Do not settle on a health plan just because one family member is not eligible. Mix and match for greater savings and coverage. Many families are best served with a combination of policies rather than a single health insurance policy.
6. Purchase limited coverage. Don't be afraid to purchase coverage that covers part but not all of your potential medical costs. The concept of "full coverage" is largely a marketing illusion since virtually all health insurance policies have gaps in coverage that cannot be reasonably controlled. SeeCore Health Insurance for details on the most popular mini-med plan at Freedom Benefits.
OnlineAdviser offers free independent help with individual coverage selection by telephone or email.
Status: available for reprint
This article is available for republication in its entirety without charge after obtaining the express written permission of the author.
Pleasee-mail a request to the author that includes the name of the requestor (individual and corporate) and the intended destination of publication.
 
Have an unresolved  tax question or financial concern?
I offer a simple and easy $100 flat fee initial consult and second opinion service that includes a written follow-up summary and recommendations. Telephone or web/video appointments are available daily – usually on short notice – for this high value service. Use the message screen at the bottom right of this page to reach me quickly.
---

This Web site is independently owned and operated by Tony Novak operating under the trademarks "Freedom Benefits", "OnlineAdviser" and "OnlineNavigator". Opinions expressed are the sole responsibility of the author and do not represent the opinion of any other person, company or entity mentioned. Tony Novak is not a representative, agent, broker, producer or navigator for any securities broker dealer firm, federal or state health insurance marketplace or qualified health plan carrier. Novak is compensated as an accountant, adviser, writer, consultant, marketer, reviewer, endorser, producer, lead generator or referrer to the commercial companies listed on this site or non-governmental commercial insurance exchanges. Information is from sources believed to be reliable but cannot be guaranteed. Any accounting, business or tax advice contained in this communication, including attachments and enclosures, is not intended as a thorough, in-depth analysis of specific issues or a substitute for a formal opinion, nor is it sufficient to avoid tax-related penalties. Novak would be pleased to perform the requisite research and provide you with a detailed, written analysis at your request. Such an engagement would be subject to an engagement letter that would define the scope and limits of the desired consultation services.
Tony Novak  |  P.O. Box 333, Newport NJ 08345  |  141 Jones Street, Bala Cynwyd PA 19004