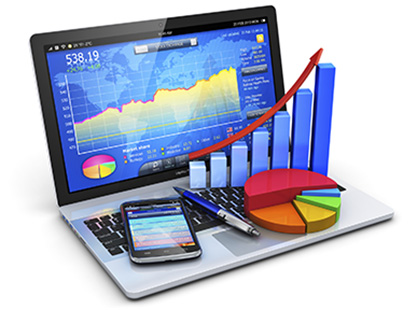 The online accountant
Tony Novak, MBA, MT, Certified Public Accountant
(610) 572-1724   onlineadviser@live.com  @tonynovak




    What are the risks if I do not have employee benefit plan documents?
by Tony Novak, CPA, MBA, MT
7/8/2014
The Internal Revenue Service and Department of Labor primarily rely on voluntary compliance for small business employee benefit plans so it is unlikely that an unintentional failure to have proper employee benefit plan documents would trigger a penalty.
The real risk arises when there is a dispute and related litigation. Without the benefit plan documented documents, a legal dispute with a former employee or an insurance company would put the employer at a substantial disadvantage. The employer would not likely survive the legal challenge.
Other likely questions that are covered in separate articles:
Are small businesses required to have written employee benefit plan documents?
How do employee benefit plan documents help me?
Is the insurance policy good enough to serve as an employee benefit plan?
How can I get sample employee benefit plan documents for my small business?
Related topics:
Reporting and Disclosure Guide for Employee Benefit Plans
Status: available for reprint
This article is available for republication in its entirety without charge after obtaining the express written permission of the author.
Pleasee-mail a request to the author that includes the name of the requestor (individual and corporate) and the intended destination of publication.
  
Have an unresolved  tax question or financial concern?
I offer a simple and easy $100 flat fee initial consult and second opinion service that includes a written follow-up summary and recommendations. Telephone or web/video appointments are available daily – usually on short notice – for this high value service. Use the message screen at the bottom right of this page to reach me quickly.
---

This Web site is independently owned and operated by Tony Novak operating under the trademarks "Freedom Benefits", "OnlineAdviser" and "OnlineNavigator". Opinions expressed are the sole responsibility of the author and do not represent the opinion of any other person, company or entity mentioned. Tony Novak is not a representative, agent, broker, producer or navigator for any securities broker dealer firm, federal or state health insurance marketplace or qualified health plan carrier. Novak is compensated as an accountant, adviser, writer, consultant, marketer, reviewer, endorser, producer, lead generator or referrer to the commercial companies listed on this site or non-governmental commercial insurance exchanges. Information is from sources believed to be reliable but cannot be guaranteed. Any accounting, business or tax advice contained in this communication, including attachments and enclosures, is not intended as a thorough, in-depth analysis of specific issues or a substitute for a formal opinion, nor is it sufficient to avoid tax-related penalties. Novak would be pleased to perform the requisite research and provide you with a detailed, written analysis at your request. Such an engagement would be subject to an engagement letter that would define the scope and limits of the desired consultation services.
Tony Novak  |  P.O. Box 333, Newport NJ 08345  |  141 Jones Street, Bala Cynwyd PA 19004